Sipp-O has long operated a Trading Post to sell extra patches to Arrowmen as well as other Lodge and Order of the Arrow memorabilia. This page displays items in the museum collection that were once for sale to Sipp-O members as well as other miscellaneous items in the museum collection.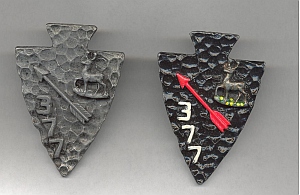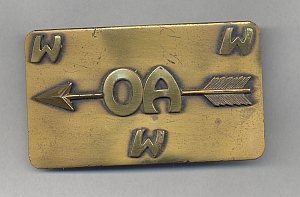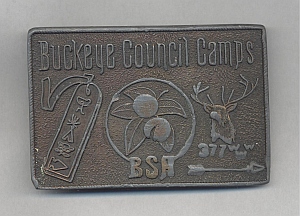 Brass Buckeye Council belt buckle with Sipp-o Totem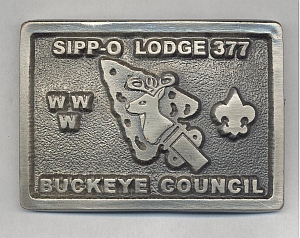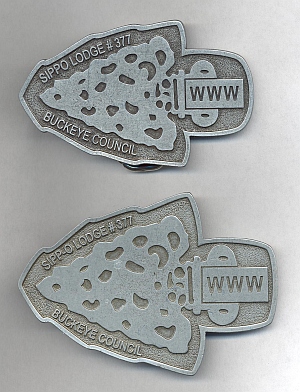 Second Sipp-O buckle (proof top)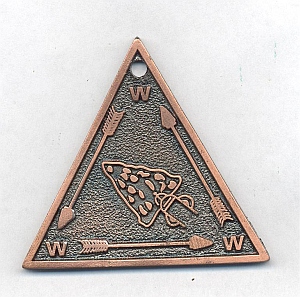 Triangle presented to Vigil Honor Candidates at calling out.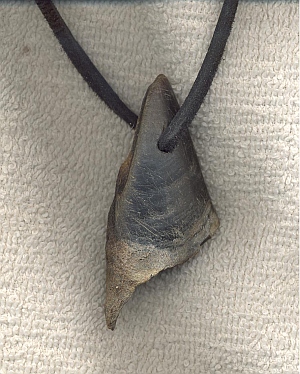 Deer toe on leather thong representing Sipp-O totem.. Presented to candidates at Pre-Ordeal.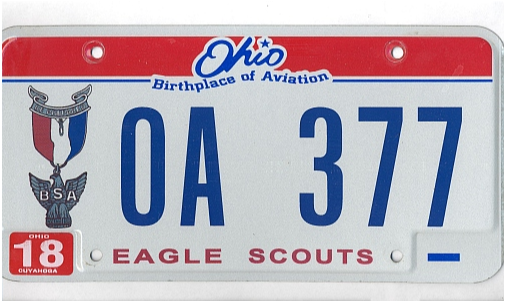 Ohio "Eagle Scout" license plate bearing Sipp-O Lodge number.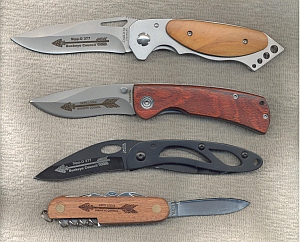 Sipp-O knives have been a popular trading post item.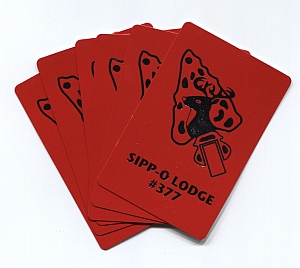 Sipp-O playing cards for that late night Euchre game.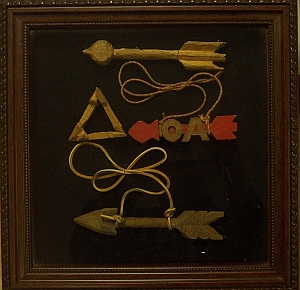 Carving has always been a major "leisure" activity during Ordeals. The notch in the upper arrow indicates a violation of one of the Ordeal rules. After three notches a candidate was asked to leave the Ordeal and try again later. These were carved and donated by Henry Bunting, Lodge Chief 1962-1963.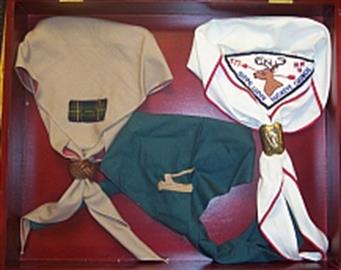 Sipp-O Lodge was founded in 1948 as a Brotherhood project by Stuart Rila, Scout Executive of the Massilon Area Council. These items belonged to Mr. Rila and were donated to the Sipp-O museum by has family.